As a monthly sponsor, you will receive updated photos of your chosen critter.  You are invited to come visit, play and bond with your critter on  Open Corral Saturday from 9 am to 1 pm or by scheduled appointment.

 Have the peace of mind knowing you are providing a better quality of life for these sweet rescues.  

If you are interested in our Sponsor/Adoption option, you will have the opportunity to come meet your chosen sponsored horse, learn basic equine grooming, learn groundwork manners with him/her,  do arena work, as well as spend time in the saddle as you begin to build that special bond with your horse. 

Again, all sponsorship donations are  TAX DEDUCTIBLE! 

   Bonnie's Legacy

June 25, 1960 - October 13, 2017 

                            For Those Who Know Bonnie and Wish To Make A Donation In Her Honor                                                                            The Critters Are Forever Grateful           

                       We are a 100% Donation Run Organization!  

              Monthly sponsorship or one-time donation, any amount,

              big or small is a huge help for these animals !!

All contributions are 501c TAX DEDUCTIBLE.  If you have always wanted the joy of loving a critter but don't have the time or space, a Ranch Critter Sponsorship is the perfect solution!  Each monthly contribution will provide the gift of food, veterinary care, shelter and a safe and loving environment for a deserving rescue animal here on the Ranch.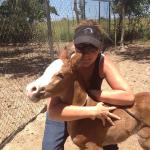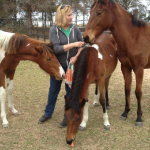 I'll see you on the next ride,

                                        Bonnie 

A Magnolia Tree Was Planted At Ranch Critters In Honor Of Bonnie  Beachy                        On March 31, 2018

RANCH CRITTERS 

  Equine Rescue / Sanctuary / Endangered Spanish Mustangs

   Sponsoring/Adopting Unwanted Equine Animals



24520 Levy Ln. 

Hempstead Tx. 77445 

281.414.4102