RANCH CRITTERS 

          Equine Rescue / Sanctuary / Endangered Spanish Mustangs

         Sponsoring/Adopting Unwanted Equine Animals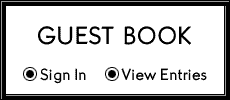 Welcome to Ranch Critters                       24520 Levy Ln. Hempstead, TX 77445

However please feel free to call/text ahead and make sure the animals are out of their PJs, dressed, and ready for your arrival!

Hee Haw Ranch was started out of our own personal experience Rescuing unwanted animals. We offer our animals a safe environment to heal , to be loved unconditionally and have a second chance at life. 

Our Motto we stand by - One Heart... One Mind.... One Purpose... To Serve.

BE BLESSED TO BE A BLESSING...                  



24520 Levy Ln. 

Hempstead Tx. 77445 

281.414.4102

where the healing begins...